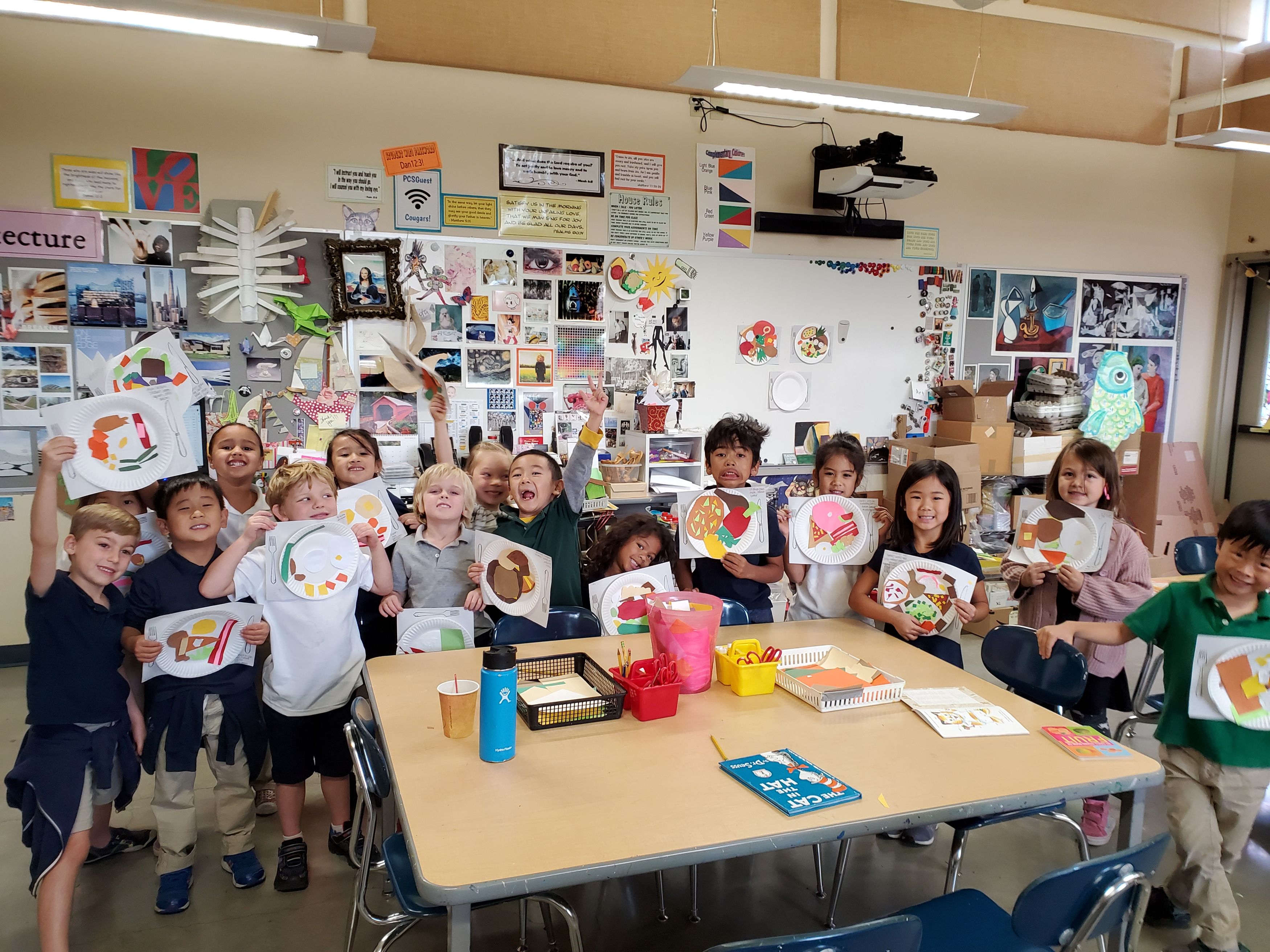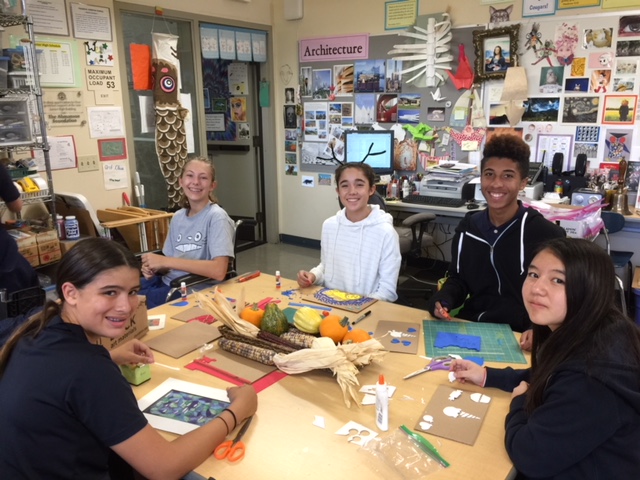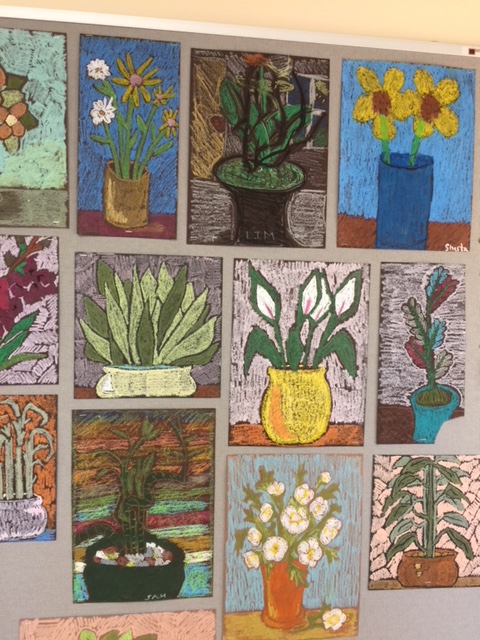 One of the special things that sets PCS apart is our beautiful art studio. Filled with natural light from a north-facing wall of glass, the studio showcases a beautiful view of the San Gabriel mountains. Students explore their creativity with Mrs. Alvarenga, our dedicated art teacher.
We feature age-appropriate art lessons as well as the Meet the Masters series, where elementary students learn about master artists, then create artwork using the featured artist's medium and techniques.
Junior high students enjoy electives such as Art, Cardboard Construction, Fashion Design, Beginning Architecture and Film/Photography.
All students are introduced to a wide variety of mediums: water colors, tempera, gouache, charcoal, chalk and oil pastels, collage, modeling clay and papier mache. Best of all, they learn to create and appreciate their artistic talent.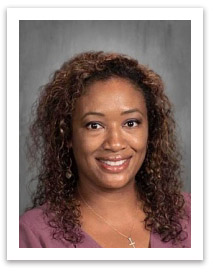 Mrs. Angela Alvarenga is a local artist and on the board of a local art association. She has a passion for illustration and painting which she applies in her Urban Sketch paintings. Mrs. Alvarenga has a degree in Fine Art and Early Childhood Education. She loves working with children and watching them explore, learn and grow with art.
In her spare time, she is creating more paintings for her next art show or illustrating children's books.