AN INVITATION TO SHAPE HEARTS AND MINDS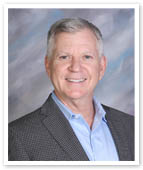 Dear Parents:
Today, all of us are facing tremendous challenges. The threat of the COVID-19 virus, a struggling economy, political divide and, most recently, police brutality, racial injustice, and protests (both peaceful and destructive) fill the news and bombard our everyday lives.
However, it is also a time of great opportunity. It is an opportunity for us to come together as a school community to reaffirm our beliefs and values. It is an opportunity for us to demonstrate to our children what we hold to be true, good and right.
Sadly, prejudice and hate, injustice and intolerance, do not spontaneously arise in adulthood. The seeds that lead to these actions and attitudes are planted and modeled very early in life. Educational psychologists tell us that they begin to form in children as young as 8 years old. Over the years, they incubate and are strengthened and emerge as children become young men and women.
That is why it is so critical for us to be clear about what we believe and to work tirelessly to teach and grow our children. As individuals and in all of our relationships (as parents, teachers, support staff, administrators and children), we must never tolerate racism, bigotry, bullying or discrimination.
Pasadena Christian School reflects the community we live in. As such, we are diverse in race and economics. While we are united in our Christian tradition, even here we have scores of distinct denominations represented by our families. These differences and distinctions are one of our greatest strengths. But we must be vigilant to ensure that our diversity does not lead to divisiveness.
Our children are watching us. They see the dignity and respect that we extend to others, they experience the grace and acceptance we afford to all, they hear the care and concern of our conversations, and they sense our love and thirst for justice. Moreover, if we respond to the call of the Holy Spirit in our lives, their lives cannot help but to be blessed, and they will be "worthy representatives of Jesus Christ."
It will take effort. But I hope and pray that you will join me as together we work to build a community that shapes the hearts and minds of our children for life.
Sincerely,
Steven Gray, Ph.D.
Head-Of-School
Pasadena Christian School and Preschool